Meet our Counselors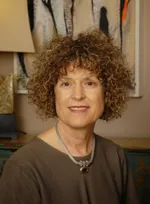 Marie Rothman, Owner and Lead Therapist

Marie Rothman is a Board Certified Licensed Professional Counselor (LPC), National Board Certified Counselor (NCC), and EMDRIA Certified Therapist and Approved Consultant in EMDR with over 25 years of experience as a mental health provider.

As a solution-focused therapist, Marie's goal is to help her clients uncover their true potential and lead a life that is worth celebrating. While no one can change difficult situations of the past, Marie works together with her clients to better understand and resolve challenges in their life. By applying complementary therapy approaches and techniques, Marie and her clients will unearth long-standing behavior patterns or negative perceptions that may be holding her clients back from experiencing a more fulfilling and meaningful life.

Marie specializes in Individual and Group Therapy, Couples Counseling, Depression, Anxiety, Grief, Stress, Posttraumatic Stress Disorder, Trauma, Chemical Dependency (Alcohol and Drug), Eating Disorders, Codependency, Divorce Recovery, Obsessive Compulsive Disorder, and Adult Child of Alcoholic issues.
Many issues that clients face, particularly those rooted in trauma, can be effectively addressed by using EMDR. Through the process of EMDR, Marie is able to desensitize trauma and negative life events so that her clients can experience life in a wholly transformative way. To read more about how EMDR may be able to help you, click here.
Outside of her truly gratifying work with clients, Marie enjoys spending time with horses, doing yoga, and in spiritual mediation.

If you're looking for extra support and guidance through a challenging situation or you're just ready to move in a new direction in your life, Marie looks forward to working with you to achieve your goals.

Please call or email Marie for a consultation today.

---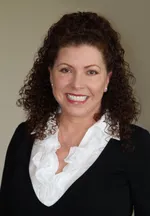 Rachael Walker, LPC

Meet Rachael Walker, the newest counselor to join The Wellness Institute. Rachael has worked with teens and adults for over 8 years as a counselor. She previously worked as a teacher for 10 years. As a non-denominational counselor, Rachael works within the areas of a person's psychological, biological, physical, and spiritual dimensions in order to achieve whole-person healing.

Rachael incorporates brain science throughout her counseling. Rachael and her clients co-create and discover an individualized healing path to guide clients as they learn new skills for navigating life. The quality of our relationships equals the quality of our lives; this is a core belief for Rachael. Rachael is committed and passionate about helping adults and teens recognize and recover from pathological (toxic) love relationships. She also specializes in the following: post traumatic growth from PTSD, overcoming trauma/emotional wounds and creating resilience and resourcefulness, defeating depression and anxiety, thriving in sobriety, creating healthy relationships, understanding attachment bonds in family of origin (and how that affects current relationships), overcoming abandonment by a parent/spouse, thriving after divorce and within blended families, understanding causes of health instead of causes of disease, accepting reality and adjusting accordingly, and carrying on after grief and loss. Rachael also has a heart for working with the military.

Living with peace of mind is living without toxic emotions. Learning to make peace with the past, enjoying present moment awareness, and embracing the future provides peace of mind.

Need encouragement? Peace of mind? Find inspiration at Spirit Remedy Counseling with Rachael as your guide.

Rachael has earned the following degrees, certifications, and completed the following trainings: Bachelors of Science in Education & Psychology from The University of Southern Mississippi, Masters of Marriage & Family Therapy from Mississippi College, EMDR Trained Clinician (Eye Movement Desensitization & Reprocessing), LPC (Licensed Professional Counselor in State of MS), NCC (National Certified Counselor by National Board of Certified Counselors), BC-TMH (Board Certified Tele-Mental Health Provider), and Pathological (Toxic) Love Relationships Certification by the Institute for Relational Harm Reduction and Public Pathology Education. Rachael also has had extensive training in many other areas. Feel free to inquire.

In addition to training, Rachael has many life experiences that allow her to share non-judgmental compassion and humor in sessions. Rachael's clients describe her as someone who is loving and accepting, as well as someone who creates a safe, warm, relaxed environment for counseling sessions.

Would you like to experience counseling with a compassionate, confidential, and competent guide? Choose to allow a transformation in your life away from your emotional and physical pain, trials, and trauma. It is possible. Rachael offers afternoon and evening appointments on Tuesdays, Wednesdays, and Thursdays.