Couples Retreats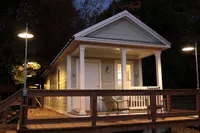 Marie's couples' retreats offer solutions to the obstacles that couples are facing today. Through developing relational dynamics that work for you, couples will be able to take away real-life skills and techniques that can be used to continue to strengthen their relationship bond long after the retreat ends. During these couples' retreats, clients will also develop helpful conflict resolution skills, as well as ways to foster intimacy. Regardless of if you are deciding whether or not to stay in the relationship or if you know that you want the relationship to work, but are unsure of how to get that spark back, Marie walks with couples to meet their goals in a unique and transformative way.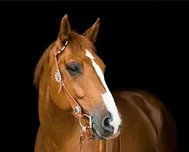 Held at Harmony Farm, Marie works closely with couples to manage and resolve obstacles in their relationship by utilizing Equine Therapy, EMDR therapy, and other treatment intervention modalities in an interactive, supportive, and fun format.
For more information about Marie Rothman's Couples Retreats, you can fill out the contact form here or call her at 601-946-0385.
---