Equine Therapy for Individuals, Couples, and Groups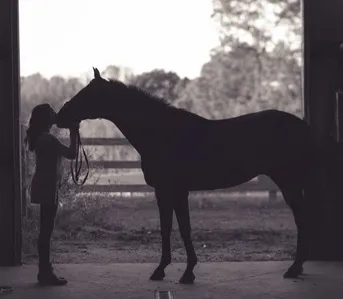 Equine Therapy (also referred to as Horse Therapy, Equine-Assisted Therapy, and Equine-Assisted Psychotherapy) conventionally involves activities between the client and a horse. Such activities could include grooming the horse, feeding the horse, or leading a horse. In this non-traditional approach, clients can process thoughts and emotions in a new, and often less intimidating fashion. Some issues that equine therapy is used to address is the development of helpful skills, such as accountability and responsibility, as well as to address self-confidence concerns, to gain problem-solving skills, and to improve self-control.
Marie uses Equine Therapy as an aid to benefit clients through building trust, fostering attachment, and learning ways to successfully navigate their relationships with the use of horses during treatment sessions.
For more information about Equine Therapy, you can fill out Marie's contact form here or calling her at 601-946-0385.
---